Introducing the new stick built framing screws to the Pryda FastFix™ family that provide a safer, stronger, faster solution for securing wall plates in stick-built frames.
The stick built framing screw comes in two sizes 135mm & 175mm to suit stick built frames.
USES
Pryda Stick Building Framing Screw range is ideally suited for stick build construction to provide a secure Stud to Wall Plate connection.
FEATURES
EASIER = No special tools required, a standard 5mm hex drive and an impact driver is all that's required.
GREATER CAPACITY = Increased thread length for greater capacity than most flat metal stud ties.
PROVEN ENGINEERING = Pryda FastFix™ Screws have been laboratory tested for Stud to Wall Plate connections.
QUALITY AND FINISH = Provides better quality outcomes in the build process especially the installation of plasterboard.
PRONOUNCED KNURL = Reduces the chance of splitting by enlarging the hole slightly and preventing the unthreaded part of the shank from binding with the timber.
STICK BUILDING FRAMING SCREW DESIGN

PRODUCT SPECIFICATION
| Product Code | Size | Pack Quantity |
| --- | --- | --- |
| WM8135PS | M8 x 135mm | 50 |
| WM8175PS | M8 x 175mm | 50 |
| TAG-135 | | 50 |
| TAG-175 | | 50 |
Pryda Stick Built Framing Assembly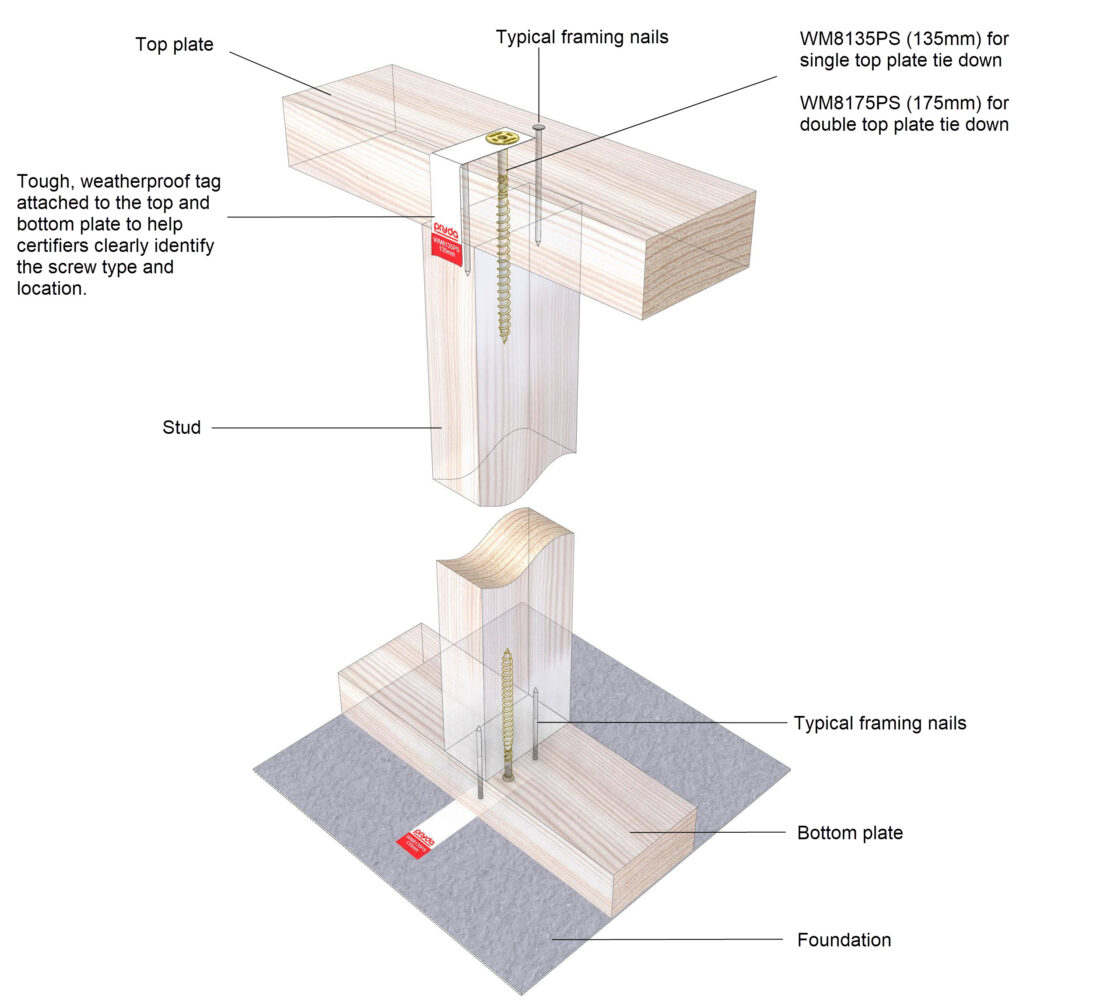 TECHNICAL DOCUMENTS
For application and design capacity information, refer to the Product data sheet below.