The fresh face in Pryda's residential timber team, Adam recently switched camps from ITW's Commercial division, Ramsetreid.
With hundreds of products now under his technical gaze, it's just as well chartered engineer Adam has so many letters after his name.
Ultimately responsible for ensuring every Pryda product and service is compliant, Adam is currently focused on supporting both Pryda and its partners to explore growth opportunities for timber building systems.
He says the industry is switching on to building lighter, faster, safer, and even cheaper, with timber – a development that follows the recent introduction of the National Construction Code 2019, which allows buildings up to 25 metres (typically 8-storeys) to be constructed with timber.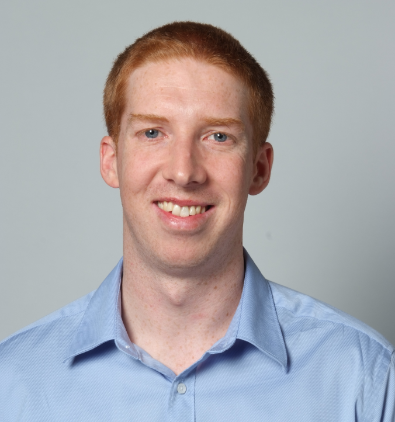 "Timber has come into its own, and developers are starting to see it as a viable alternative to concrete," says Adam, highlighting a recent example in Queensland, where a developer was able to add four storeys to a building situated directly above a tunnel, thanks to the weight savings of timber.

On the residential scene, Adam says Pryda's SpeedTruss – an innovation allowing carpenters to more safely install roof trusses and immediately and permanently tie them down – is making a huge impression on the market.

He's also a champion of workplace diversity, believing that a broader range of working styles and ways of thinking is good for business. On this front, he is an active member of the ITW Women's Network, which aims to attract and develop female talent.

Before joining ITW, Adam completed a seven-year stint at infrastructure consulting giant Jacobs, where he held a mixture of engineering and sales roles, including tender work for multi-billion-dollar projects. "It was fun for a while – but you wouldn't want to do it forever," he says.

Outside work Adam is Dad to Audrey (aged 6) and sons Rory (4) and Elijah (2). When he's not wrestling in the lounge, Adam is often found grimacing on a bicycle. Most days he commutes 40km to work. He also participates in road races throughout Victoria, including the annual 270km Melbourne to Warrnambool Cycling Classic – the second oldest one-day cycling event in the world and the longest in the Southern hemisphere.

Light relief from all that work family-life balance.
Adam Dawson CPEng NER RPEQ
Technical Manager Pryda ANZ
M: +61 456 696 710
E: adawson@prydaanz.com
Posted on July 2, 2020